Warning: Snark-Free Post
My friend Rob just passed this link along to me. If you're a parent, it'll kill you. Actually, if you're a human, it probably will. In a nutshell, a couple learned in August that their 8-month-old son was born with Spinal Muscular Atrophy, a genetic disease for which there are no conventional cures. Their only hope lies with alternative treatments that aren't covered by insurance, so their only hope lies with you.
Seriously, read it and pass it on to as many people as you know.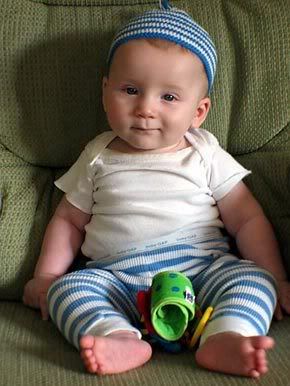 - Matt